Guest
Guest



Subject: Excuse me miss, I need a new wand (PG) Thu Feb 20, 2014 5:29 pm

---

Name: Charity Marie Bolds
Birthdate: May 18th
Height: 5"6
Current/Former House: Hufflepuff
Strongest Subject: CoMc
Weakest Subject:Transfiguration

Charity walked inside the beautiful old shop with a frown upon her delicate lips. Her brown eyes were sad as she presented a broken wand in her hand that rang the bell for help. She wore her school uniform and regular shoes. She needed the wand soon so she could head back to school.

"Excuse me, Anyone here? I dropped my wand flying and it snapped in half. I need a new one please." The Hufflepuff yelled out. The store seemed deserted, but she knew that if the sign said open, someone had to be inside. She placed the old wand on the counter and waited to be helped. She hoped it would go as smoothly as the first time that she had a wand choose her.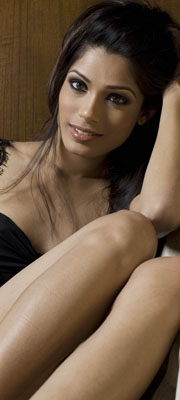 Rowena Ollivander
Ollivander's Wand Shop Owner





Posts

: 267


Galleons

: 9296


Reputation

: 1


Location

: Ollivander's Wand Shop
---
Strength

: 21


Reflex

: 21


Agility

: 21


Accuracy

: 21
---

Subject: Re: Excuse me miss, I need a new wand (PG) Wed Feb 26, 2014 1:38 am

---

Rowena wasn't too busy that day, she had just been flitting from one place to the next to keep herself busy in between helping customers. It was one of those days where she wasn't too busy, but she didn't really care to do anything too tedious. She was enjoying the easy day so when a young girl stepped into her shop the smile on her face was relaxed. Rowena slipped from behind a shelf since the girl hadn't seen her when she stepped inside.

"Hello, I'm Rowena. I'm sure we can find something for you," she murmured before taking a look at the girl's piece of parchment. She slipped into the familiar role with ease and a wand immediately came to mind. "I have just the wand in mind for you... hopefully you'll feel the same way once you get a chance to try it out," she grinned before slipping away to grab the wand she had mentioned.

It wasn't far as she had recently shown the wand to a different customer and hadn't had a chance to return it to it's rightful place yet. "Here we go," she set the box on the counter before removing the lid with a flick of her thumb. "Go on and give it a twirl," she encouraged as she leaned back against her chair and waited expectantly.

`•.¸¸.•´¯`•.¸¸.•´¯`•.¸¸.•´¯`•.¸¸.•´¯`•.¸¸.•´

Amazing signature by Ezra James || Will Maddock || Gabriella Walker || LALAROO! aka Blake Darling
Guest
Guest



Subject: Re: Excuse me miss, I need a new wand (PG) Wed Feb 26, 2014 11:08 am

---

Charity smiled sweetly when Rowenda came out in greeting. She was glad that it didn't take long for her to get to try the first wand. The Hufflepuff picked up the wand with care, examining it gently. It had the same feel as her last one if not a bit longer and different color.
"It feels just like my old one."
With a flick of her wrist, the wand responded well. Butterflies flowed out of it and twirled over her head. She smiled even wider, glad that this went as smoothly as her first time getting a wand.

It seemed that Charity had that luck with wands, or at least with her first one now this one.
"It's wonderful!"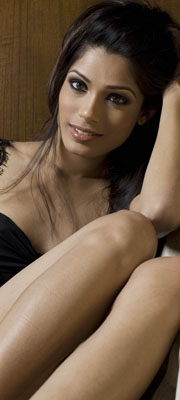 Rowena Ollivander
Ollivander's Wand Shop Owner





Posts

: 267


Galleons

: 9296


Reputation

: 1


Location

: Ollivander's Wand Shop
---
Strength

: 21


Reflex

: 21


Agility

: 21


Accuracy

: 21
---

Subject: Re: Excuse me miss, I need a new wand (PG) Sun Mar 09, 2014 7:35 pm

---

(Note: It's Rowena hon, not Rowenda)

The girl was ridiculously sweet and Rowena couldn't help but hope that she could help her as quickly as possible. There was just something so kind about the girl that she couldn't quite place. Even the way she handled the wand Rowena placed in her possession was so delicate. As if she truly cared about it and didn't want to do any damage.

"I hope that's a good sign," she murmured when Charity mentioned that it felt like her old wand. Rowena would have preferred to do better, but at least it seemed to make the girl happy if her exclamation of

It's wonderful!

was anything to go by. She smiled warmly down at the girl as she began going about wrapping up the box and writing out the receipt. "Here you are Ms. Bolds, I do believe we've found the wand for you," she set everything before the girl to take when she was ready. "If there is anything else you need please let me know, otherwise we're all done here."

Charity Bolds' wand is: Hawthorn wood, 12 1/4 inches, Unicorn tail hair entwined with a single strand from a mermaid

`•.¸¸.•´¯`•.¸¸.•´¯`•.¸¸.•´¯`•.¸¸.•´¯`•.¸¸.•´

Amazing signature by Ezra James || Will Maddock || Gabriella Walker || LALAROO! aka Blake Darling
Sponsored content

Subject: Re: Excuse me miss, I need a new wand (PG)

---