Valerie Antoinette Deuxblin
HIGH • ALMOST 5 YEARS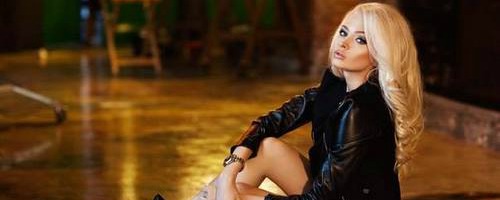 TWENTY TWO • ACADEMY STUDENT • HALFBLOOD/HALF VEELA
Basics
FULL NAME:
Valerie Antoinette Deuxblin
ALIAS:
Val, Nette(Nett-y), Little Diamond
BIRTHDAY:
November/ 12
FORMER HOUSE/SCHOOL:
Ravenclaw
SEXUALITY:
Heterosexual
LOYALTIES:
Neutral
Ancient Runes <8>
Art <7>
Astronomy <8>
Care of Magical Creatures <10>
Charms <9>
Defense Against the Dark Arts <10>
Divination <6>
Drama <9>
Flying <1>
Healing <8>
Herbology <6>
Muggle Cooking <5>
Music <8>
Mythology <8>
Potions <10>
Transfiguration <9>
Physical Description
PLAY BY: Alena Shishkova
HAIR: Blonde
EYE COLOR: Ice Blue
HEIGHT: 5 ft. 8
BUILD: Slim and curvy
DISTINGUISHING FEATURES: N/A
STYLE:During school hours, she is always wearing her outfit, but with her own small changes. She has used a spell to make her skirt a little bit shorter, not to the point where it is too revealing, but just about an inch and a half above her knees. The top couple of buttons are always open, and her tie is loosened. She wears heels, instead of flat shoes, and always, always wears her cloak.

As for what she wears outside of school, Valerie can be seen with different outfits. She is a fan of skirts, so she mostly will be seen with skirts, but also love her dark skinny jeans. A simple top will always match both of her bottoms.

On special occasions, she is forced to wear dresses that make her look like a Princess, even though she isn't really interested in them. They always look good on her, but she prefers simple things, in colours that make her eyes stand out more.

Even though her taste isn't really expensive in clothes, when it comes down to jewellery, she is one spoiled young woman. She loves necklaces and charms, that are quite expensive and stands out. She also loves weird looking rings that draw the attention of people, but isn't really fond of big earrings.
Personality
Valerie is a very charming and seductive girl. She is really intelligent and isn't afraid at all to speak her mind. When she feels threatened, she will attack out of defence. She is sly, cunning, unpredictable, and can be really mean, but not because she wants to, but because she liked safety. And when she feels exposed, safety isn't once of the things she feels.
Though, she doesn't only have bad traits. She is really sweet and determined and loves to help people. She was a great tutor during her Hogwarts Years, and loved to help the First Years. The kids found her adorable, and were always around her, considering her their big sweet sister, because she was caring and sweet, and took care of nay problems they might have.
Mean <8> Nice
Serious <5> Funny
Rebellious <8> Behaved
Callous <9> Caring
Conceited <4> Humble
Distant <8> Affectionate
Pessimistic <8> Optimistic
Inconsiderate <9> Considerate
Rude <8> Respectful
Fearful <8> Brave
Unsure <7> Decisive
Stubborn <2> Flexible
Spiteful <5> Forgiving
Hostile <9> Friendly
Stingy <7> Generous
Lazy <9> Hardworking
Deceitful <6> Honest
Immature <10> Mature
Late <7> Punctual
Dependent <10> Independent
Mistrustful <8>Trustful
Extras
QUIRKS: Valerie has a tendency of biting her lips at all times, without a specific reason. When she is bored, or just doesn't pay attention to the person that's talking to her, she usually plays with her hair and stares in space.
She also likes to play with boys' hair, because she finds it extremely cute.
LIKES: Books, Flowers, Poems, The Sea, Gardens, Boys, Compliments, Singing, Playing the Violin, Reciting, Classical Music, Shakespeare, Acting, Taking Walks, The Rain, Romance, Fairytales, Knowledge, Crystals
DISLIKES: Evil, Getting Hurt and Used, Betrayal, Death, Hate, Blood, Mean and Immature People, Getting Yelled At, Seeing People Getting Hurt, Fire, Scary Movies, Cockroaches
STRENGTHS:

* Dark Arts
* Reciting
* Flirting
* Her Looks
* Seducing Men(Veela Power but she can in general)
* Persuading People
* Dueling
* Potions
* COMC

WEAKNESSES:

* Herbology
* Arithmancy
* Muggle Studies
* Cruel
* Aggressive/ Anger Management
* Mean
* Flying
*Quidditch

PATRONUS: When she first bought Celeste, her Owl
BOGGART: Isolation
DEMENTOR: When her father got badly injured
VERITASERUM: She is still a virgin
MIRROR OF ERISED: To make a family

FAMILY:  

Mother
Name: Delphine Gisele Deuxblin
Age: 36
Living or dead: Living
Blood status or species: Pureblood, Full Veela

Father
Name: Christophe Francoi Deuxblin
Age: 39
Living or dead: Living
Blood status or species: Pureblood

Name: Maryse Fleur Deuxblin
Age: 19
Relation: Cousin
Living or dead: Living
Blood status or species: Pureblood, 1/4 Veela

PETS:

Name: Celeste
Age: 5
Living or dead: Living
Blood status or Species: White Owl
WAND:
History
Valerie was born and raised in Paris, France. Her family loved her very much, since she was their little miracle. She was truly loved by everyone in the Family, and because both sides of the Family were Purebloods and widely known, a Ball was organised, to celebrate her birth.

In her early years, Valerie was a little Princess. Everyone was busying himself with her. They dressed her up, brought her presents, taught her everything about manners, read books to her, and all the things a girl her age shouldn't care about. Though Valerie had no choice.
She learned how to read and write, how to walk, talk and act properly, and how to be everything a man wanted.
She had no idea of her Mother's Veela gene thought. And that made everything so complicated later on.

Her Hogwarts letter arrived, and everyone was so happy for her. They all were sure she was a witch, and they were so happy and excited. As excited as her!
She had always dreamt of that day, when she would be able to leave home, and prove to her family that she could really take care of herself. Not to mention how anxious she was to learn all kinds of things. She was an intelligent girl, and had to show her developed skills.

Her First Year, even though it should be difficult and confusing, it ended up being exciting, fun, and very peaceful. She was a great student, always doing her homework, and her House was proud of their new young addition. She had made a couple of friends this year, and visited the Library a lot, but she had also made a few enemies, that she hadn't really intended to make.

Her Second Year was actually quite shocking for the young girl. Due to he, being oblivious about the gene inside her, she had no idea what she could do, to people of the opposite sex,
During one of her Drama classes, she was asked to recite, something Val enjoyed to do. But what happened afterwards was what shocked the girl the most.
During the reciting, she could feel so many eyes on her, that she had to abruptly stop. Every person that was hypnotised by the powers she had no idea she had, fell from their chair, making her scared of what she might have done.

The Headmistress had explained to her that she was a part Veela, and that she had done nothing wrong.
Her mother visited her also, feeling sad and guilty for not telling her earlier. But she explained her everything about her Family, and how she was a Full Veela, making her, a half Veela. She told her that what happened was natural, and Valerie was scared, but her mother reassured her.
They had some medication and self control lessons, making Valerie able to control her powers.

The rest of the years went by quietly. She kept trying her best at school, and that made her one of the best students. She spent her time in the Library, tutoring anyone who needed it, even a few Slytherins. She always helped the First Years, that seemed to adore her and saw her as their big sister, and tried her best to keep her feet on the ground, meaning, she kept her distance with the Quidditch  Pitch or a Broom.

Once she Graduated from Hogwarts, she decided that she would attend the Academy, so that she could study, and be ready or the Profession she wanted. She was really determined, and was sure she would succeed.